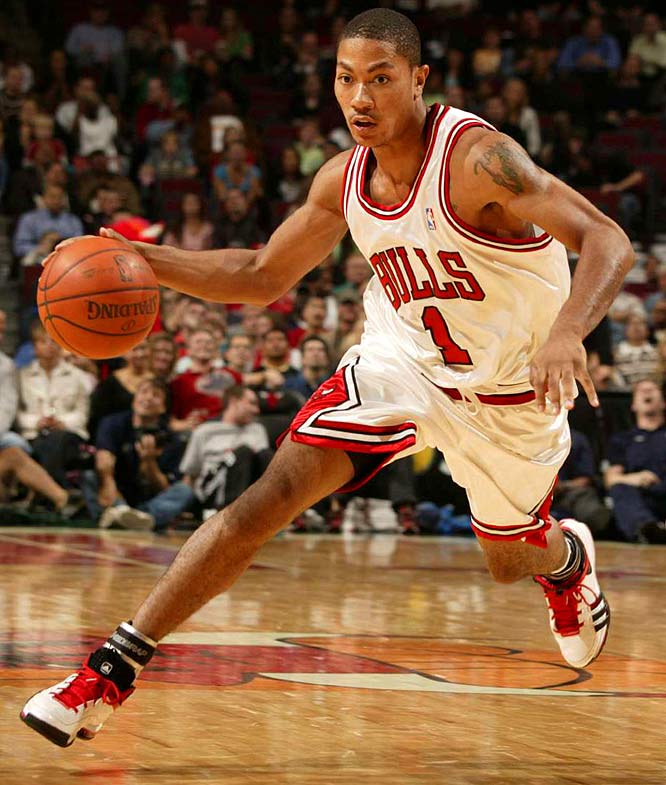 Injuries crippled not just Rose, but his whole team.
Injuries to Derrick Rose and Joakim Noah exposed the Chicago Bulls in the playoffs this year. Without their go-to guy and their defensive stopper, they lost to a weaker Sixers team and their future looked uncertain. Rose's injury was severe and and his injury history is even scarier. What do you do when your superstar player could snap at any moment and your team could go up in flames? The Bulls need to find a solution to that. They'll start in the draft.
Chicago will be losing three important unrestricted free agents. John Lucas is the third string point guard, but showed promise and played some effective minutes off the bench. However, it was clear that him and C. J. Watson couldn't pick up enough slack after Rose went down (although it's hard to find someone who would), so he may be gone. Look for the Bulls to seek another PG, whether it be in the draft or free agency (Andre Miller or Chauncey Billups come to mind). The team is also losing Omer Asik. The big man's defense will be sorely missed, but it would likely take too much money to retain him. Finally, the heart and soul of the team, Brian Scalabrine, will be a FA. Even if he returns, he wont be doing much on the court.
Now let's go to the depth chart. At the point is Rose and Watson. The two make a great tandem, but because of the previously mentioned injury, the team may want to get some insurance. Shooting guard used to be a week position for the Bulls, but it may now be the strongest in terms of depth. Rip Hamilton started shooting like it was 2004, Ronnie Brewer became a solid defensive stopper, and Jimmy Butler seems to have some promise in him. Chicago should feel proud of how they addressed that position and optimistic for their future team moves, especially the one they'll make at pick #29, which is one pick before they drafted Butler last season.
Deng proved he can compete at an All Star level.
Luol Deng is coming off an All Star season at small forward and Kyle Korver is a sharpshooter off the bench behind him. Power forward is another strong spot. Carlos Boozer had a solid year, although he was inconsistent against Philadelphia in the postseason. Taj Gibson, however, was very consistent and efficient. He was a huge lift off of the bench for the Bulls. Noah mans down the center positon and with the departure of Asik, the team will look to add size and defense in that spot.
Despite a disappointing season, Chicago really doesn't have a lot of holes. They'll look for a point guard (even though I really think they'll go after someone like Miller in free agency), take a big, and if neither of those are available, trade the pick or take the best available player, which is what they may wind up doing.
At #29, there are not a ton of options for the Bulls in a draft lacking point guards and centers. Fab Melo should be taken by then, so we'll count him out. With all that being said, let's take a look.
I'm going to say it's a bit unlikely that Chicago will look for PG help in the draft, but I'll still go over some candidates anyways. Tony Wroten from Washington brings similar scoring ability as Rose to the table. Scott Machado of Iona is a pure point guard who could improve his offense under Rose. Tyshawn Taylor and Tomas Satoransky both have size and strength, but the jury is still out as to whether or not they'll be true point men in the NBA.
A common theme in my last few articles has been Vanderbilt big man Festus Ezeli. Ezeli will be drafted late first round/early second round and bring a defensive presence to the center position to whatever team he goes to. Ezeli may be gone by now (I had the Heat grabbing him), so if the Bulls are overly desperate for the next Asik, Robert Sacre is the way to go. Sacre is very smart on defense and has the potential to get better because of his size. Sacre would be a huge reach, however, so Chicago better trade down if he's their true desire.
Ultimately, I've got a hunch that the Bulls will either trade their selection (over all the teams I've analyzed so far, they're the most likely to trade their pick) or grab the best player available and just add some depth. Here are some guys who could be around.
Khris Middleton and Will Barton seem like two players who could really develop well under Deng. Quincy Miller would bring coveted length and defense to the small forward position. Draymond Green has the intangibles that everyone wants.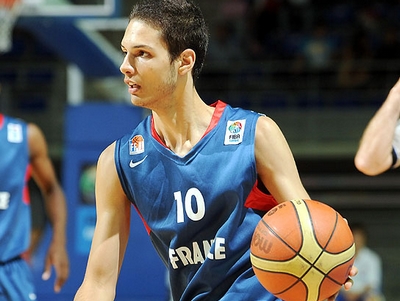 Stashing Fournier for the future would be a smart move.
In the end, the best choice here is France's Evan Fournier. Fournier is probably the best international player in the draft. He has a knack for scoring, especially attacking the basket, something Hamilton isn't a wizard at. Best case scenario would be to have him stay another year in Europe, develop more, and then battle Butler to be the starting shooting guard of the future.
Fournier gives the team some European stock, which is always good for a complete squad like the Bulls to have (see the Spurs). As long as they go out and get themselves a seasoned point guard and Rose's recovery goes as planned, they'll be contenders once again.
Tomorrow, I take a look at the Utah Jazz as they look to add to their already young core.